The maximal implication of the minimal line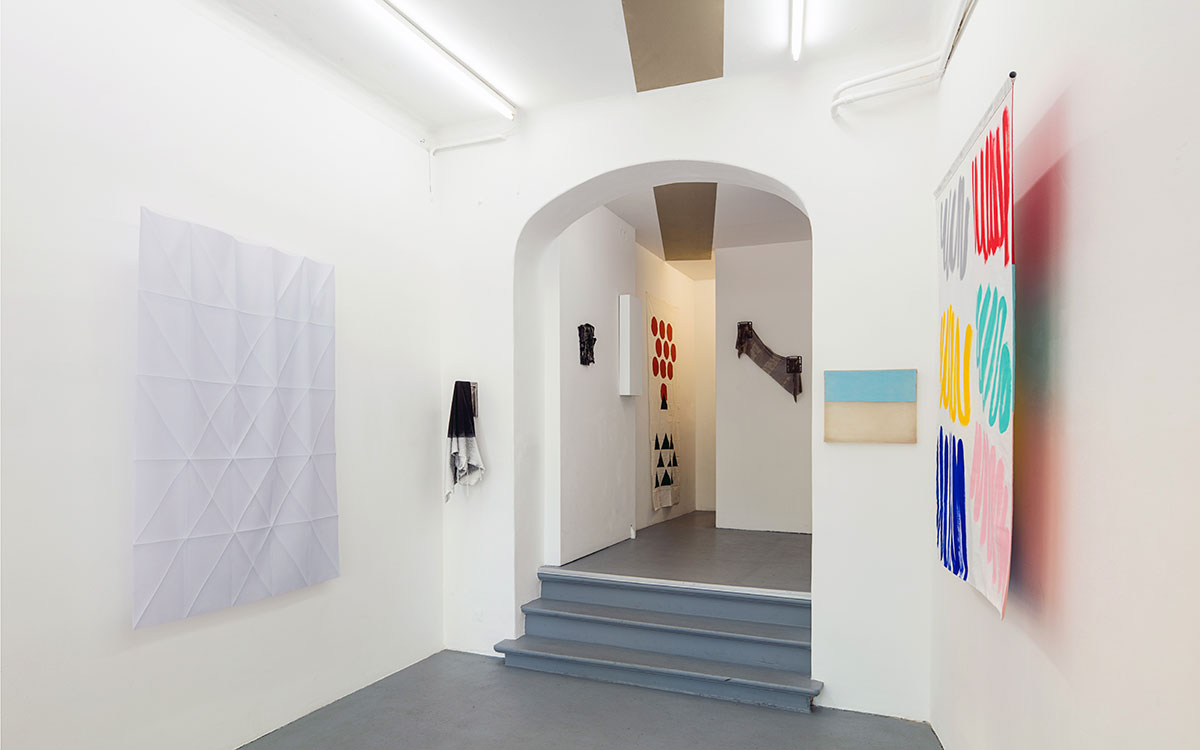 Galerie Gilla Lorcher, Berlin
11juin – 15 juillet 2016
Commissariat de John Cornu, avec Cécile Bart, Karina Bisch, Etienne Bossut, Romain Boulay, Michel Castaignet, John Cornu, Ivan Liovik Ebel, Antonin Kremer, Quentin Lefranc, Marine Provost, Claude Rutault, Eva Taulois, Capucine Vandebrouck.

Vue de l'exposition Fabric, toiles tendues directement sur le plafond et traversant l'espace, dimensions variables, 2016.
Crédit photo : Cordia Schlegelmilch.