Fughetta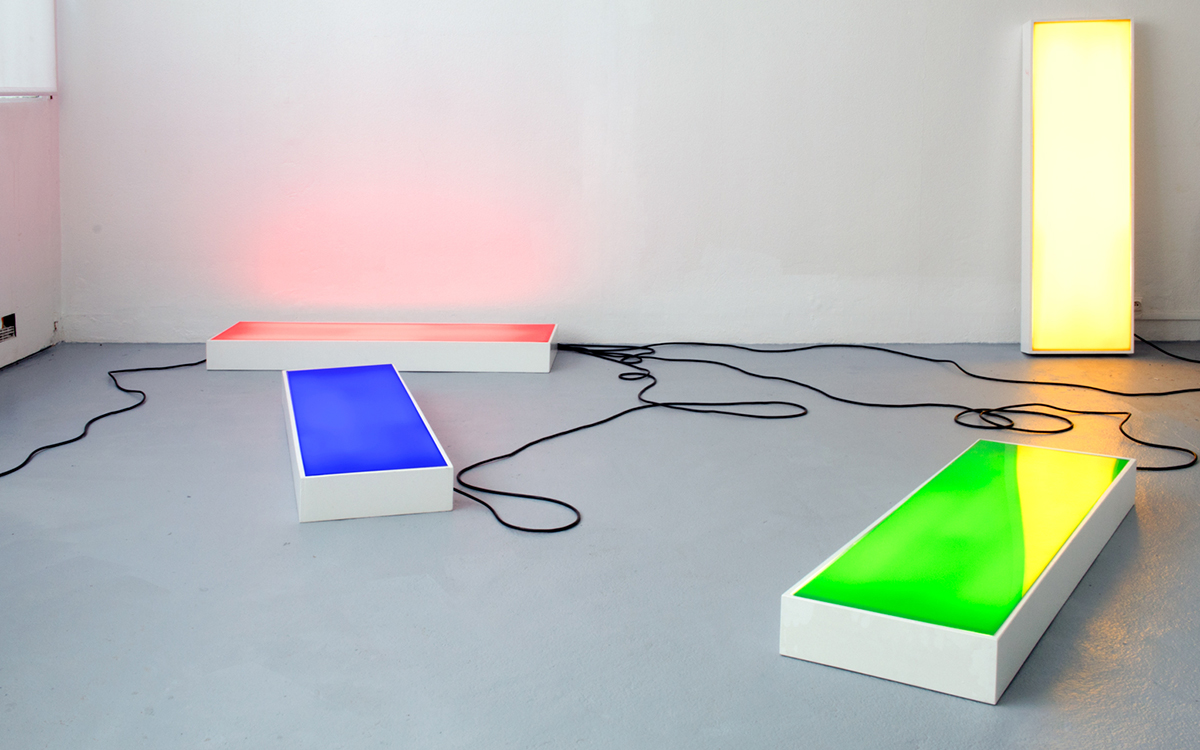 Quatre caissons lumineux de couleur différente. Ils sont placés de manière à occuper l'espace et former une boucle plus ou moins ouverte. Le dispositif, au fil de la lecture, fait varier l'intensité, la colorimétrie et la direction de la lumière afin de mettre en place un mouvement.
PMMA, bois, systèmes électriques, laque acrylique, dimensions variables, 2018.
—
Four light boxes with different colors. They are willing to occupy the place and steer to build an open loop. The luminous device varies the colorimetry and the direction of the light in order to set up a movement.
Plexiglass, plywood, electrical system, acrylic, variable size, 2018